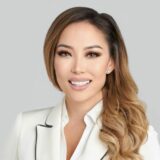 Emmy Battsend
Senior Client Service Associate
---
Emmy Battsend is a Senior Client Service Associate at Element Pointe Family Office, where she is responsible for working with the firm's clients and advisors in operational and client service matters, including communications with clients, custodians, and service providers. Prior to joining Element Pointe, Emmy worked for over thirteen years at Morgan Stanley Wealth Management in Chicago, where she was responsible for providing client support and services to long-term institutional clients, and high net worth individuals and families, to address their retirement and investment goals.
Emmy graduated with Honors from DePaul University Business School with a Bachelor of Science Degree in Finance.
Emmy is fluent in Russian and Mongolian, and proficient in German. She currently resides in Miami, Florida.