How to Have a Productive Family Meeting - https://www.elementpointe.com/2020/09/01/how-to-have-a-productive-family-meeting/


Family Office Insights
How to Have a Productive Family Meeting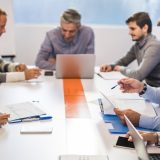 September 1, 2020
How to Have a Productive Family Meeting
For high net worth families, holding regular family meetings is critical to their success in forging strong intergenerational relationships, and managing and growing family wealth over time.  There are several key components to a productive family meeting. The top priorities should be to include every adult family member, establish roles and responsibilities, work toward long-term goals, encourage multi-generational discussion, and set an agenda that allows for a mix of both formal meetings and informal interactions.
Everyone has a Seat at the Table
It is important that every adult family member participate in the family meeting.  This point cannot be stressed enough.  In every family, there are some family members who are eager to participate in the discussions about the family's financial, investment, and philanthropic affairs, and other family members who find the subjects boring, uninteresting, or even anxiety-inducing.  The latter group often skips the family meeting altogether, or attends only part of the meeting and leaves early or arrives late.  This is a recipe for resentment, frustration, and disorganization.  The family members who are engaged in the planning process inevitably begin to resent those who do not participate.  Indeed, often nonparticipating family members ultimately resent that they did not have a role in the decision-making.  Eventually, everyone in the family is collectively disadvantaged if there is anything less than full participation by all family members.
Ensuring Every Family Member Has a Voice
Your family may have a constitution that sets out the rights and responsibilities of each family member, or there may be specific assignments of voting power when it comes to the finances. No matter the official structure, family meetings can be valuable in ensuring every family member has a voice and feels that their opinion is acknowledged and considered by the rest of the family. Individuals who consistently believe their voice matters and their opinion is respected are likely to identify strongly with the family and remain involved in family matters, whether financial or personal. It is particularly important for the new generation of family members, who may not be as involved as their parents and grandparents but who would ultimately need to take up the mantle of responsibility, in order to carry on the family legacy and any endeavors important to the group.
Your Family Goals: Long-Term and Short-Term
For many families, family meetings are a way for the family to come together to discuss the current state of affairs, set new goals as a family, and work towards any existing milestones. Having a long-term focus and devoting the main portion of a family meeting to discussing major goals, while also preserving some time for individual family members to broach new matters, is an approach that works well.
For example, a family may decide at their initial family meeting to set long-term goals in specific areas like family governance (i.e., how will family decisions be made and who is responsible for certain areas or activities), investment management, budgeting and financial planning, and philanthropy.  The discussion should begin with a careful assessment of the current state of affairs in each area, and should then follow with a discussion of the family's vision for the future.
Setting a vision for the future helps to build consensus, and creates a framework for future decision-making for the family.  This helps ensure that subsequent meetings and discussions are always guided by well-defined goals.
Forging Inter-Generational Bonds
Unlike wealthy families of the past, who often stayed in the same geographic area and summered together in the same home, today's families are often scattered not just across the United States but across the world. Family meetings provide an opportunity for members to come together not just to discuss money and property, but to get to know far-flung relatives a little better and form stronger inter-generational bonds between grandparents and grandchildren, aunts and uncles, and nieces and nephews. You may consider making the family meeting a destination event that everyone is encouraged to attend in person. It could be at the same place each year, a place that holds special meaning for your family, or you could take a vote on where it will be held annually to allow everyone a voice in the matter and create some fun and excitement.
Of course, it's not always possible to be together in person. With the current pandemic, technology is proving itself a more necessary tool now more than ever. Family meetings may be just as productive when held on Skype and Zoom, as long as all family members are engaged in the discussion. Ask your family's advisors how they have structured meetings under current conditions for more insight. But remember, it doesn't have to be all or nothing. Remote meetings now may be a great forum to get the conversation going on where you will all meet together in person one day. That discussion can continue until gathering is possible, keeping you all connected until you go.
Formal Meetings and Informal Gatherings
Setting aside distinct time to discuss financial matters, philanthropic endeavors, and personal relationships, in order to give each the attention they deserve, is a useful tool in helping your family to have productive family meetings. Formal family meetings that include the family's financial advisor, asset managers, attorneys, accountants, or any other relevant professionals are the perfect time to focus on the finances. You may want to set quarterly or bi-annual meetings with these professionals, or simply one longer annual meeting, in which to review the family's finances, discuss the current state of assets and investments, hold votes on changes to current investments or make new ones, and discuss any transitions on the horizon for younger family members to take a more active role. Our advisors at Element Pointe are here to assist with these meetings in whatever way best suits your family.
Informal gatherings are equally important. Gatherings that include just the family can be wonderful forums for family members to discuss personal goals, and perhaps the goals and needs of individual nuclear families. Parents may want a place to share their children's endeavors, and young adult children might benefit from using the opportunity to discuss what's going on at their higher education institutions (especially if attending is a family tradition!) and ask other family members to consider supporting a charitable endeavor. If, as with many ultra-high net worth families, your family portfolio includes a jointly owned family home or property that has sentimental significance for different family members, the delicate topic of how to continue to care for, share, or even sell that home may be more comfortably raised first at a family-only gathering before discussing with your advisors at the next formal meeting.
At Element Pointe, we know that for many families the hardest part is getting the ball rolling.  With that in mind, we are always available to serve as an outside facilitator to help the families with whom we work to communicate, schedule and organize meetings, establish customized agendas, and to help your family to establish shared goals and a shared vision for the future. In fact, we've even prepared a sample agenda that you can use as a starting point in planning your new family meeting…you can access the sample agenda here.
Element Pointe Advisors, LLC ("Element Pointe") does not provide legal or tax advice. The information provided in this article is general in nature and strictly for educational purposes. No portion of this article should be construed as legal, or tax advice. Always consult an attorney or tax professional regarding your specific legal or tax situation.
Element Pointe is an SEC-registered investment adviser located in Miami, Florida. Any references to the terms "registered investment adviser" or "registered," do not imply that Element Pointe or any person associated with Element Pointe has achieved a certain level of skill or training. For information pertaining to the registration status of Element Pointe, please contact the United States Securities and Exchange Commission on their web site at www.adviserinfo.sec.gov. Element Pointe limits the dissemination of this general information regarding its investment advisory services to consumers located in the United States.