Written By: Kristopher Martin, CFP®, Vice President, Wealth Advisor
kmartin@elementpointe.com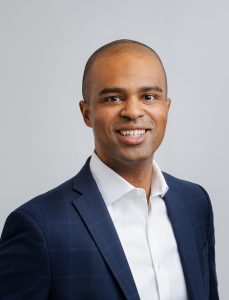 In recent years, many professional sports contracts have exploded to eight and nine-figure mega deals. As a result, today's athletes have even more opportunity to build the foundation for generational wealth for their families.
In 2020, the Kansas City Chiefs made history by signing their newly-crowned Super Bowl Champion quarterback, Patrick Mahomes, to the largest ever contract in American sports. Mahomes contract, valued at approximately $503 million, was a blockbuster deal but will most likely be surpassed in the near future as the national and international demand for sports continues to inflate the value of team franchises in the multi-billion dollar sports industry. Although this growth in revenue streams has directly benefited team owners, other beneficiaries have been the players, as $100 million-plus contracts have become commonplace during off-season contract negotiations. As a result, athletes have used their soaring salaries to help shift the narrative of athletes ending their professional careers in financial ruin, to instead highlight their expanding entrepreneurial endeavors and diverse investment portfolios.
This shift has not only changed the athletes' balance sheets by enabling them to build strong financial foundations for themselves and future generations, but has also changed the advice and services the world's highest-paid athletes require from their financial advisors. Top tier athletes have become more engaged in their financial investments as their earnings have reached new highs; they now require a financial team that can provide expert advice on developing financial plans, conducting investment analysis, managing diversified investment portfolios, and, crafting their tax, estate and asset protection plans. In this way, athletes have become similar to highly successful entrepreneurs and business owners. Like those business owners, athletes now require highly sophisticated advice.
With this in mind, athletes should align themselves with a financial advisor that has experience with complex balance sheets such as those of successful entrepreneurs or multi-generational family offices. Their financial advisor should have a deep understanding of their aspirations, spending habits, financial, tax, estate plans, insurance needs, family dynamics, philanthropic goals, ownership structure, and plans for post-career endeavors. Too often, athletes receive advice from advisors who do not have the expertise to provide solutions and guidance on subject matters outside of traditional portfolio management. This lack of holistic advice can cause athletes to have a disjointed understanding of their overall net worth.
When working with a financial advisor, athletes should expect to have access to an up-to-date and consolidated view of their entire balance sheet at all times. Another important aspect of planning for athletes revolves around budgeting and expense tracking. Given the nature of contracts with uneven cash flows, and relatively short career durations, it is imperative for athletes to have a plan for their spending during their playing days and, even more importantly, in retirement. Overall, an experienced advisor should be able to help paint the "big picture" for athletes by analyzing and assembling all assets and liabilities, reporting on investment allocations across multiple financial institutions, and providing holistic reporting that encompasses not only bank and brokerage accounts, but also real estate and private business holdings.
Today's top athletes are increasingly utilizing their influence and expanding balance sheets to become prominent figures in other industries, such as venture capital and real estate. Serena Williams, Kevin Durant, Steph Curry, Lebron James, and Aaron Rodgers are some of the most well-known and well-paid stars in their respective sports, but they have also made headlines for their portfolios of private investments in start-up companies, real estate, and their own companies and brands. Athletes have become popular targets for companies and start-up businesses seeking funding, and it is therefore imperative for an athlete to have a financial team that has experience evaluating these private investments to help ensure that investment decisions are thoroughly reviewed, and that all investment decisions are made based on a disciplined long-term plan consistent with the athlete's goals. Private equity and private real estate can be attractive assets to include in a high net-worth individual's investment portfolio, but without proper due diligence and evaluation, these types of investments can result in costly mistakes. Athletes are sometimes enticed into deals before understanding the full spectrum of risks involved, such as illiquidity, possible loss of principal, and fees and expenses associated with the deals. Athletes should leverage their trusted professionals such as attorneys, accountants, and financial advisors, who can review investment opportunities and communicate the risks and benefits so the athlete can make informed investment decisions.
The consumer appetite for sports and sports content shows no signs of slowing down. As a result, those athletes who make it to the pinnacle of their sport can often expect significant financial rewards. This new generation of athletes will earn millions during their professional careers, but in order to grow their finances post-career, and to work toward achieving their business, investment, and philanthropic goals, they will need financially sound planning by a team of advisors that understands their complex needs, long-term goals, and overall balance sheet. Working alongside competent financial advisors to create a holistic plan can help these athletes achieve financial and business success both during, and after, their playing careers.
Element Pointe Advisors, LLC is an SEC registered investment adviser located in Miami, Florida. Any references to the terms "registered investment adviser" or "registered," do not imply that Element Pointe Advisors or any persons associated with Element Pointe Advisors have achieved a certain level of skill or training.
For information pertaining to the registration status of Element Pointe Advisors, please contact the United States Securities and Exchange Commission on their web site at www.adviserinfo.sec.gov. A copy of Element Pointe Advisors's current written disclosure statement discussing Element Pointe Advisors's business operations, services, and fees is available from Element Pointe Advisors upon written request.
Element Pointe Advisors does not provide tax or legal advice and no portion of the services rendered should be interpreted by you as legal or accounting advice. We recommend that you seek the advice of a qualified attorney and/or accountant if needed.